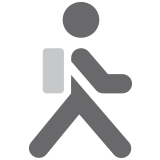 Volunteer with Us : Open House
08/03/2021 | 12:00 PM - 02:30 PM
20th St Rec Center
Do you love natural areas and want to share your enthusiasm with others? Volunteers are needed to work alongside our staff! Learn about all the different ways you can be involved, find your perfect fit, and sign up for upcoming training sessions. By becoming a volunteer with the with us, you are joining a long history of community commitment to conservation. Since our inception, we have engaged volunteers on every level, from education to stewardship to leadership. Volunteers help extend outreach and strengthen community involvement. We believe that volunteers are one of our most valuable resources.
Maximum Participants:
40
Sign Up for Updates
Registration is not required for this activity, but by clicking "sign up" you will receive a reminder and updates about this program.
General Info
Cora Coordinator
Open Space & Mountain Parks
1315 Oakridge Drive, Suite 100
Fort Collins, CO 80525
Office: 970.377.0077
Fax: 970.377.8488